UFC 247 is here, and people are being dumb again.
This is shorter than my usual newsletter, and for good reason.
I've talked with a lot of our subscribers—and also gone through email analytics until my eyes bled—about the kinds of content they want to see from us in their inbox. In a world where Twitter and Facebook are hurtling us towards our end days, the email inbox has somehow become a sacred retreat.

Almost all of you do it on your phone. 91% of our readers are mobile. Which is unfortunate, because I've been loading up these stories with custom-designed title images and spacers and gizmos aimed at big, bright tablets and laptop screens.

Our data does show that some of you like longer stories. This makes me feel good. It also shows that only 38% of you read anything longer than 525 words on your phone. This makes me feel like I'm still at Bleacher Report.
Don't worry. I'm not going to start sending you SEO-tuned, keyword-rich emails with subject lines like UFC 247 Live Stream: 'Jones vs. Reyes' Results, radio-style PPV fight updates. And I'm still going to send you the long, reported features some of you seem to love as long as you aren't reading on your phone. But you'll also see a regular publishing schedule with more bite-size, consumable emails that can be read in the grocery store line or maybe on the toilet or something.
WE'VE ALSO OPENED up comments so that everyone—subscribers, free list members and the PR interns who are forced to check up on the site every morning—can make me regret opening up the comments.
Okay! Let's talk about the only fight at UFC 247 anyone cares about!
---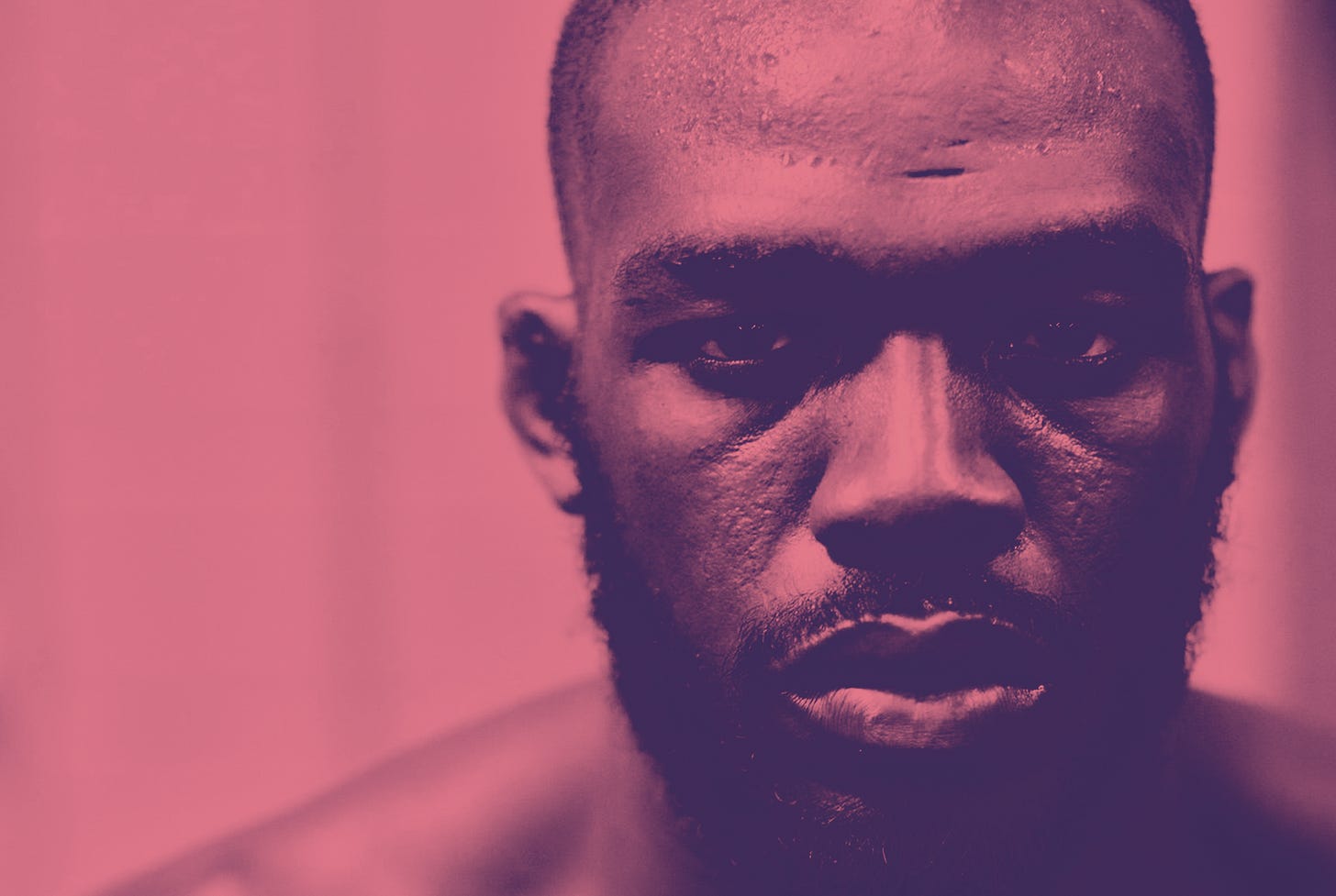 WHEN DOMINICK REYES WALKS into the Octagon in a few hours, he's going to believe he is about to shock the world. It will be true belief, I'm sure. Reyes will feel it and believe it way deep down in his gut: I am going to beat Jon Jones.
Reyes isn't the only one who's picking himself to win. I corresponded with an alarming number of you who told me they either picked Reyes, or bet on him. A couple of media friends are all in on Reyes, too, and I didn't get it.
But I think I do now. Here's what he said this week to ESPN:
That's why he's not ever going to be on the Michael Jordan, Muhammad Ali level. No matter how many wins he gets, no matter how many titles he wins, he can't get out of his own way.

He's just not a good person.
The last sentence is everything.
I know many of you feel the same way. I can't argue that point. As I've written here before, it is true that Jones is kind of a dick, and he makes a lot of bad decisions outside the cage, but none of that has any bearing on what he has accomplished, or how good he is right now.
You can root for Jon to lose all you want, but when you say Jon has never faced anyone like Reyes, or that his team found a weakness in Jon's game during camp, I can't talk to you as I would a serious person.
---