How Will the Coronavirus Pandemic Hurt MMA?
Fight promoters face an uncertain future as other major sporting organizations take drastic steps.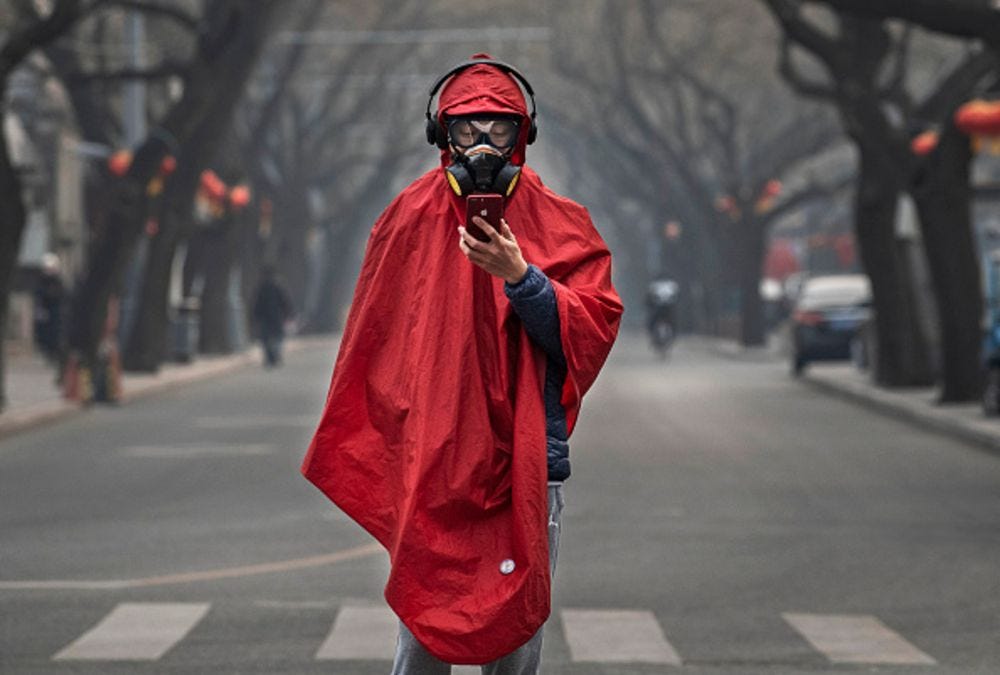 TODAY, THE WORLD HEALTH ORGANIZATION MADE it official: the COVID-19 coronavirus is a pandemic. Before we dive into the effects the virus will have on mixed martial arts, let's take a second to recall exactly what a pandemic is.
From Merriam-Webster:
an outbreak of a disease that occurs over a wide geographic area and affects an exceptionally high proportion of the population : a pandemic outbreak of a disease
As of today, over 120,000 people have been infected with the virus, and more than 4,300 have died. That's a mortality rate of 3.58%. For the sake of comparison, the influenza (flu) mortality rate is roughly 0.1% per year.
There is no comparison between the flu and COVID-19.
This won't pass quickly, either. It's not a seasonal virus. A pharmaceutical company claims to have a vaccine, but clinical trials won't begin until April, and most experts say a legitimate treatment for the virus is at least one year away.
In the meantime, life is changing drastically. Schools and offices around the globe are closing. Major football matches are being played in empty stadiums. The entirety of Italy is a red zone. Here in the United States, concerts and conferences are canceled or postponed seemingly on an hourly basis. Churches are being urged to cancel worship services.
Thus far, neither of the two major American MMA promotions have canceled any events, but UFC president Dana White recently acknowledged the severity of the issue his company is facing.
"This is a serious problem. We're looking at how this will affect our business this year, and how we battle this thing moving forward," he said. "We're already working on this. We've been working on this since a month and a half ago."
The decision may be out of his hands, however.
---
Here in Austin, all gatherings of more than 2,500 people have been banned until May. The same orders were just issued for upcoming NCAA tournament games in Dayton and Ohio (and all other NCAA tournament games); the UFC has an event in Ohio later this month.
New York, the home of UFC 249 and the often-jinxed Khabib Nurmagomedov vs. Tony Ferguson fight, has the 2nd-highest number of infections in the United States. The New Jersey National Guard was called in to quarantine a one-mile radius in New Rochelle, NJ, and New York governor Andrew Cuomo reported this morning that New York City itself had a dozen new cases confirmed overnight.
It is nearly impossible for me, at least at this juncture, to imagine UFC 249 taking place as planned. If you have tickets for that event, you're probably out of luck. Hell, if you have tickets for any public event, you're probably out of luck.
---
I have been critical of the UFC here, but even I cannot imagine them approaching the level of irresponsibility it would take to run a live event in the middle of a literal pandemic.
The UFC could move all live events to their own mini-arena at the UFC complex in Las Vegas; this would cost them live gate revenue, but at least allow them to fulfill existing partner obligations and have some kind of revenue stream. They could run the planned live events without fans in the arenas, but I can't imagine that translating to a good viewing experience at home.
Neither of these are good options. But they might just be the only options available.
How would you move forward if you were in their shoes? Because this might just be our new normal, at least for awhile, and all of us have to adapt in ways we never imagined.
Comments are open. I'd love to hear your thoughts.
---